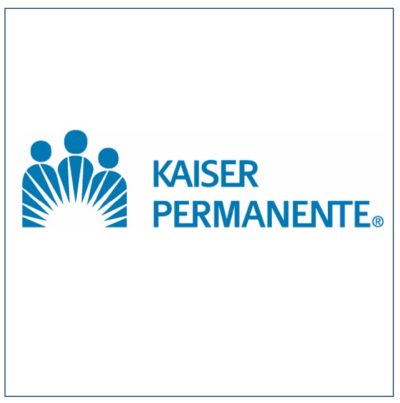 11 Aug

Kaiser Permanente and Professional BusinessWomen of California Event Promotes Career Development and Equal Opportunity in the Workplace

Annual Conference inspires, informs, empowers and promotes professional advancement

OAKLAND, Calif., August 11, 2020 – More than 6,000 women and men will have the opportunity to engage their mind, body and spirit through networking opportunities, seminars and exhibits during the virtual Professional BusinessWomen of California's annual conference August 11 to 13.

Attendees will hear from several keynote speakers including Academy Award-winning actress Cate Blanchett, The RealReal's CEO Julie Wainwright, journalist Lisa Ling, and actress and activist Yara Shahidi, along with other leading business, humanitarian and scholarly officials.

Kaiser Permanente is a long-standing supporter of the Professional BusinessWomen of California (PBWC). This is its third year as the leading sponsor of the conference, which inspires, informs, and helps empower women and men to support their professional development. The PBWC conference will be an all-virtual conference this year in light of the COVID-19 pandemic.

"As a nation-leading health care organization, we are committed to building a workforce and leadership that reflects the diversity in our communities," said Julie Miller-Phipps, President, Kaiser Permanente Southern California, Health Plan and Hospitals. "We are proud to be an inclusive organization even at the highest levels, with women making up 45 percent of our CEO's executive team, and 35 percent of the Kaiser Permanente Board of Directors."

As one of the largest women's organizations with a diverse community of more than 42,000 professionals worldwide, PBWC provides professional development and networking opportunities that break down silos, bridge seniority, gender, race, and identity.

"This year's conference theme, "#For Good," honors the good that we do every day; to be the best we can be while we support each other to drive equal opportunity in the workplace," according to Christina DeSantis, PBWC Executive Director.

The conference is designed to give attendees the tools, inspiration and networking opportunities to grow their careers, achieve their professional aspirations, inspire colleagues and give back to their communities.

Kaiser Permanente leaders will introduce keynote speakers, participate in panel discussions and live chats, and engage participants in "Kaiser Permanente Thrive wellness breaks" designed to get people up from their computers and moving as they embrace this year's virtual format. Panel discussions featuring Kaiser Permanente leaders include:
Dianne Ott, VP & Ethics Compliance Officer and Chief Equity, Inclusion & Diversity Officer at Kaiser Permanente on Modeling Allyship for Success
Ije-enu Udeze Nwosu, Executive Director of Impact Spending at Kaiser Permanente on How to Avoid Workplace Burnout
Kaiser Permanente will also host a virtual conference booth which offers attendees educational and health resources.
About Kaiser Permanente
For 75 years, Kaiser Permanente has been committed to shaping the future of health and health care — and helping our members, patients, and communities experience more healthy years. We are recognized as one of America's leading health care providers and not-for-profit health plans. Since July 21, 1945, Kaiser Permanente's mission has been to provide high-quality, affordable health care services and to improve the health of our members and the communities we serve. We currently serve 12.4 million members in eight states and the District of Columbia. Care for members and patients is focused on their total health and guided by their personal Permanente Medical Group physicians, specialists and team of caregivers. Our expert and caring medical teams are empowered and supported by industry-leading technology advances and tools for health promotion, disease prevention, state-of-the-art care delivery and world-class chronic disease management. Kaiser Permanente is dedicated to care innovations, clinical research, health education, and the support of community health. For more information, visit http://about.kaiserpermanente.org.