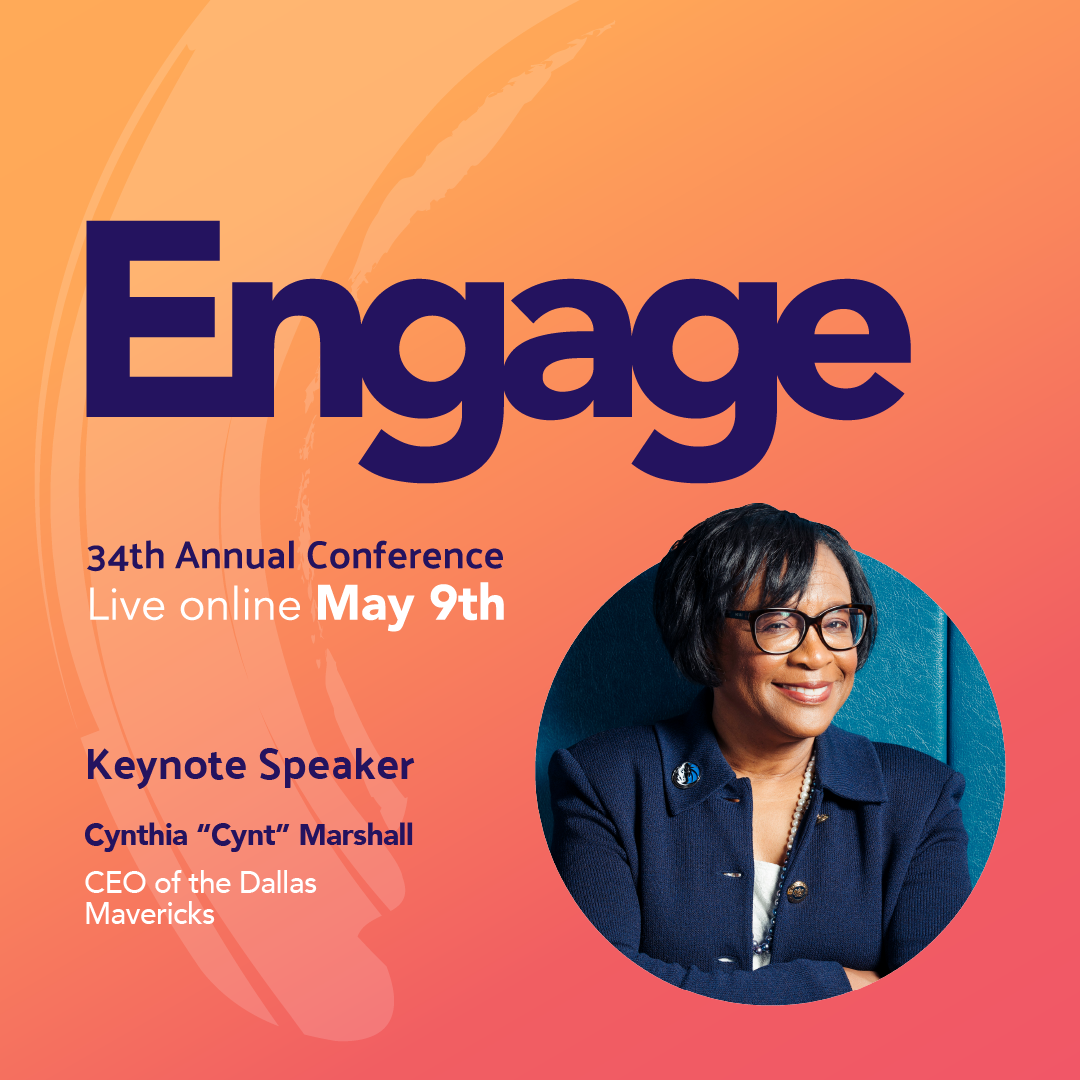 01 Mar

Professional BusinessWomen of California Rallies Women to Engage with Dallas Mavericks' CEO Cynt Marshall at its 34th Annual Conference

SAN FRANCISCO, Calif., March 1, 2023 –

Professional BusinessWomen of California (PBWC) kicks off Women's History Month by opening registration to its 34th Annual Conference, Engage, on May 9th.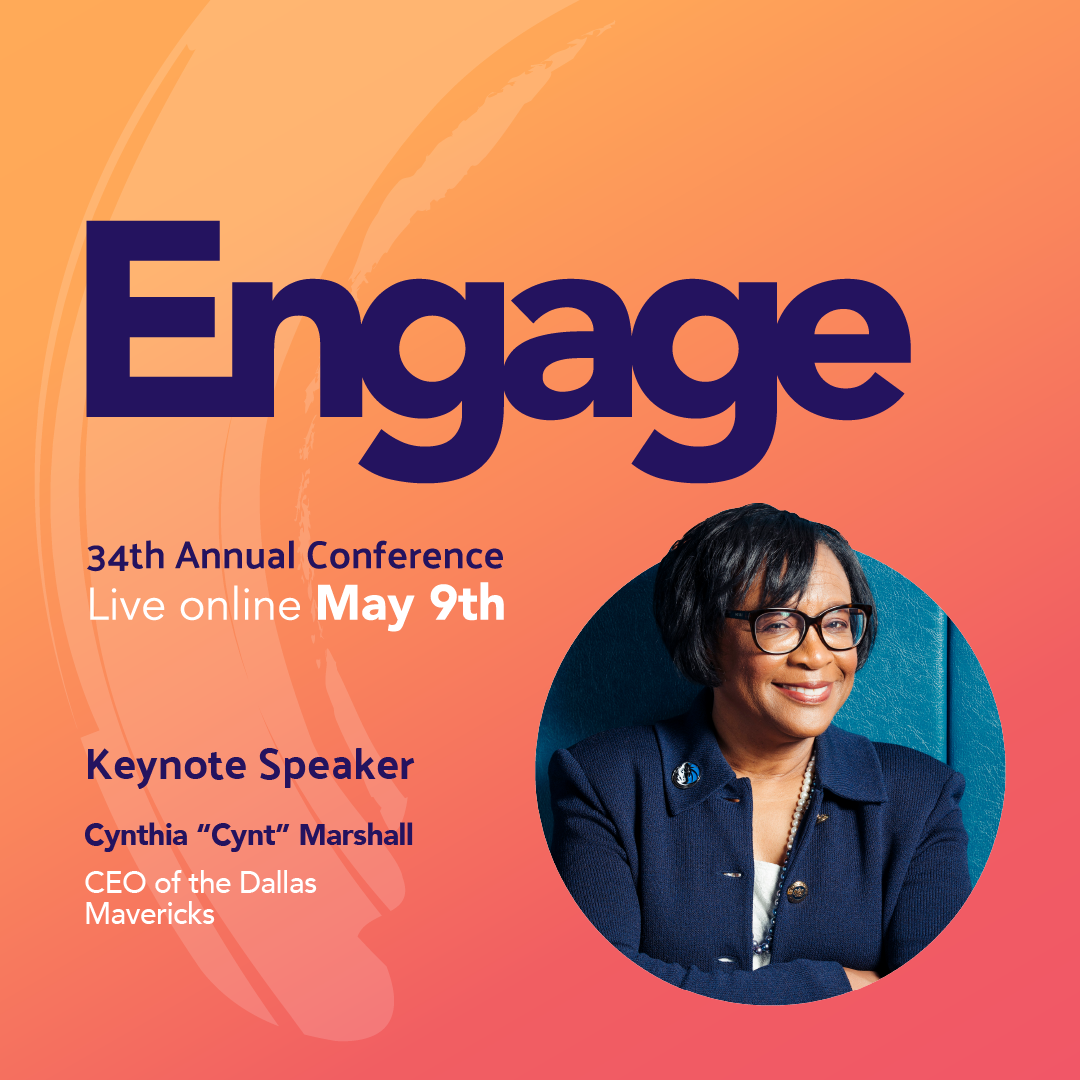 At a challenging time for working women, PBWC's Chief Executive Officer Nicole Soluri shares an optimistic perspective. "Women's push for systemic change is colliding with company cuts to staff and budget. Employees may be burnt-out or opting-out, yet our visions, dreams and aspirations endure. And so we engage, show up with intention, believe in ourselves, and bring others along. Together, we can do right and do well. "
PBWC provides skill development, networking opportunities and inspiration to women at all levels to achieve their own ambitions and collectively advance equality in professional settings. The non-profit is one of the nation's largest women's organizations, supporting a diverse community of more than 40,000 worldwide.
PBWC is delighted to announce Cynthia "Cynt" Marshall, CEO of the Dallas Mavericks and a Richmond, CA-native, as keynote speaker. Touted as Mark Cuban's "MVP," Marshall is the first female African American CEO in the NBA and a dynamic force for inclusion and diversity at the Mavericks and over her 36-year career at AT&T.  
"Cynt Marshall is the type of leader we need professionals to see and hear from right now," claims Soluri. "Her thoughtful and inclusive approach sets the standard for inclusion and diversity in male-dominated spaces. Marshall not only brings transparency, trust and a values-based leadership style, but she's personable and inspirational to boot. This is what Engage stands for."
Prior to her role with the Dallas Mavericks, Marshall led the team at AT&T that created a world-class Diversity and Inclusion culture, landing them in the top 3 on Diversity Inc.'s 2017 Top 50 list. She also spearheaded the work that for the first time placed AT&T on Fortune's 100 Best Companies to Work For list in 2017, one of only two Fortune 50 companies. Widely recognized for her visionary leadership and ability to get things done, Marshall is the recipient of many honors and awards. In March 2021, Forbes named her one of 15 of the world's most inspiring female leaders. Marshall also received the 2020 Girl Scouts of America Lifetime Achievement award and was named one of Adweek's 30 Most Powerful Women in Sports. Her Bay Area roots are deep. She earned degrees in Business Administration and Human Resources Management from the University of California, Berkeley and holds four honorary Doctorates. 
PBWC will announce more keynote speakers in the coming weeks, plus skill-building seminar sessions. The conference's current lineup is available and updated on PBWC's conference website, conference.pbwc.org.
Engage attendees will experience livestream keynote presentations and seminar sessions with closed captioning; meet others through moderated networking sessions, direct messaging, and face-to-face meetings; celebrate PBWC's class of 2023 Industry Leaders and Scholarship Program recipients; and navigate an interactive Exhibit Hall featuring sponsor organizations and special activities. Most conference benefits will be available and accessible to registered attendees on-demand through June 15, 2023. 
Tickets for the live online event are available now at the early bird price of $249. Prices will increase on March 18, 2023.
For more information, please visit: conference.pbwc.org