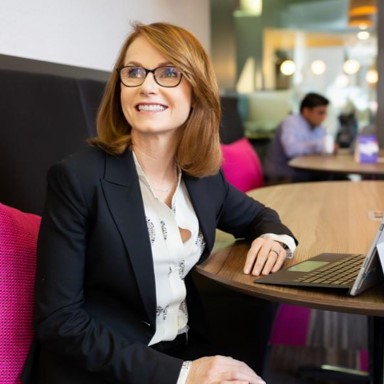 19 May

Engage Conference Takeaways from PBWC Board Chair and President

SAN FRANCISCO, Calif., May 19, 2023 –

Dear PBWC Community,

Last week's 34th Annual Conference was a celebration of our collective power and determination to Engage and make lasting change.

Thousands of women and allies globally joined us to hear from courageous trailblazers and accomplished leaders. I was deeply inspired by their stories of resilience and growth.

Hearing from our 2023 PBWC Scholarship Award recipients was a highlight and reminder of the role we each play as leaders and mentors in empowering this rising generation of capable, fearless women. Over the last 20 years, PBWC has honored high-achieving, California high school seniors with over $500,000 in academic scholarships. We are grateful for the generosity of this community as we kickstart another round of fundraising to support the 2024 PBWC Scholarship Program—you can donate here.

There were many inspirational moments throughout the conference. I was filled with pride when Cynt Marshall spoke of attending the PBWC conference as a young professional and the lessons and inspiration gained through her experience, which supported her success.

Some of my top takeaways include:
Congresswoman Jackie Speier's philosophy that "losing is part of winning," inviting us to embrace the losses as a means of evolving and learning what we are capable of;
Robin Arzón's message encouraging us to "turn our whispers into roars" and truly embrace fear as a catalyst for growth;
Dr. Anne-Marie Slaughter's discussion around the "butterfly syndrome" and the role of good allyship to ensure women's voices are heard, and amplified; and,
Jennifer Coolidge's advice to resist coming to a predefined conclusion and stay open to possibilities.
As I mentioned in my keynote remarks, we are at an inflection point. Now more than ever, this is the time for us to Engage as women, invest in ourselves, learn, and lean in. By engaging, we are taking an active role in writing our own stories and enabling others to find their voices along the journey.
I extend my deepest gratitude to the PBWC Team and the Board of Directors for their exceptional dedication, passion, and commitment. They continue to build on our strong foundation to, once again, deliver a stellar experience and lasting impact through our 2023 conference.
And a huge thank you to this phenomenal community! We have certainly come a long way, and we could not have possibly gotten this far without the support of our partners, sponsors, and volunteers. With your help, PBWC continues to deliver outstanding programs, year after year.
There are plenty of ways to Engage through PBWC's year-round events and programs. Visit our Events page to learn more.
With Gratitude,

Katy Brown
PBWC Board Chair and President