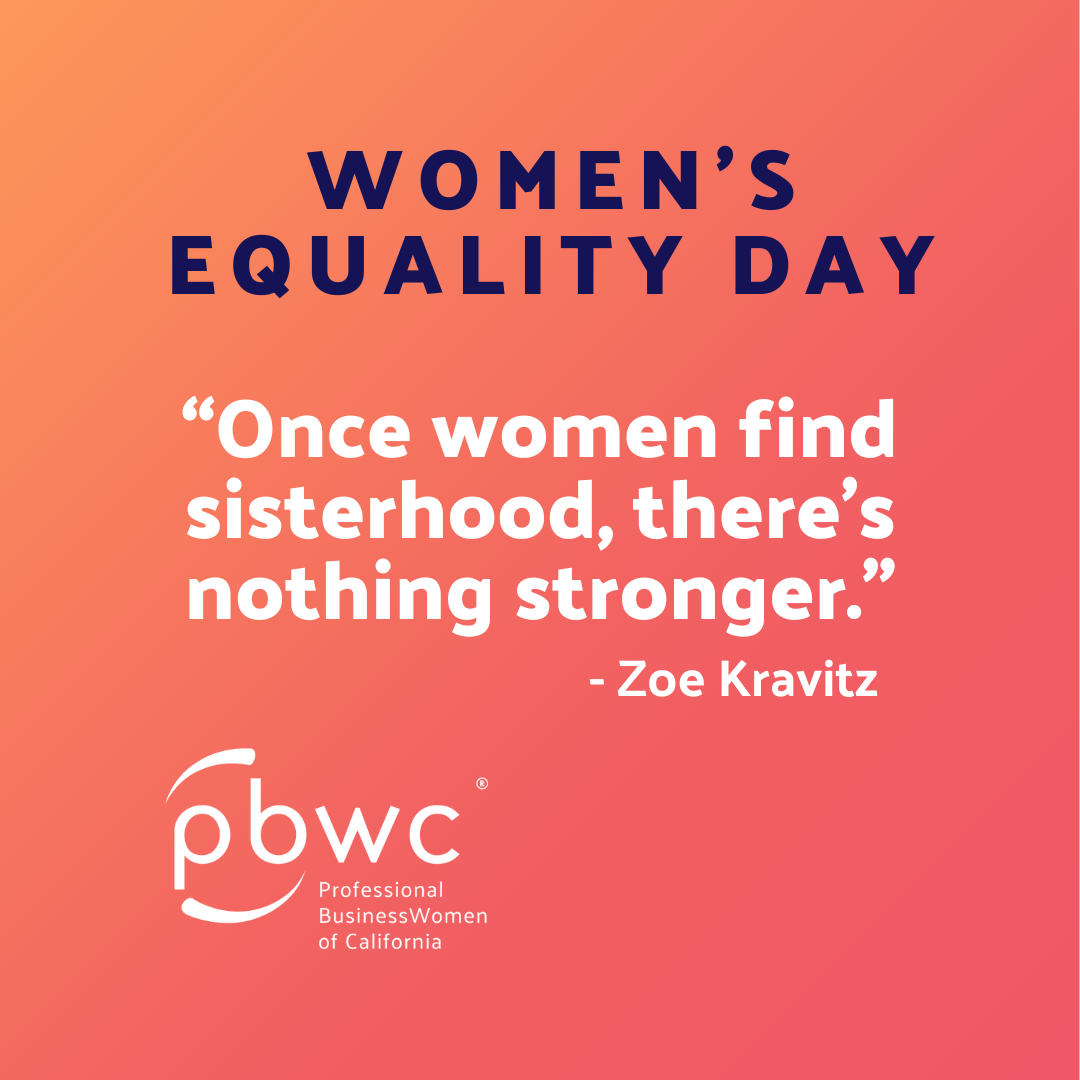 26 Aug

Women's Equality Day: Raise the bar

SAN FRANCISCO, Calif., August 26, 2023 –

Engage to Create Change

August 26th is Women's Equality Day, commemorating the ratification of the 19th Amendment. We are indebted to those who came before us and had the courage to fight for the fundamental right to vote. At the same time, we extend support to those who continue to fight that fight–in all corners of the globe and areas of society where women are not yet equal.
Unfortunately, our work is far from done.
PBWC imagines a world in which all of us share equal opportunities, benefits and freedoms. And, while achieving this is impossible alone, united, we will progress.
See how coming together motivates and inspires a collective desire to do right and do well. Check out PBWC's 2023 conference highlights video:
As our courageous founder Congresswoman (ret.) Jackie Speier says, "This is not the time to check out." Having the opportunity to achieve our professional and personal goals is a right we should not take for granted.
So, do all the things:
Participate in a webinar
Attend an event
Sign a petition
Make a donation
March in the rally
Meet new people
Volunteer for a cause
Ask for a promotion
Launch a business
Whatever it is, make a conscious decision to realize your dreams and get involved with your community, today!